INTRO
'Engrich Precision Engineering and Design' provide your
complete solution

for product design, cnc machining and project management

Call or email us today to discuss your project requirements. We're happy to guide you through the process to bring your product and component ideas into reality.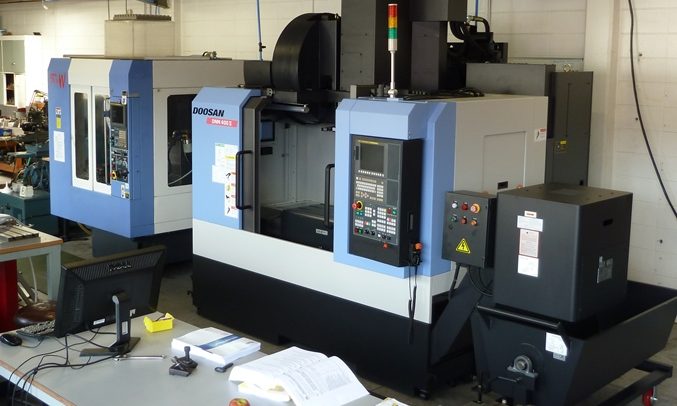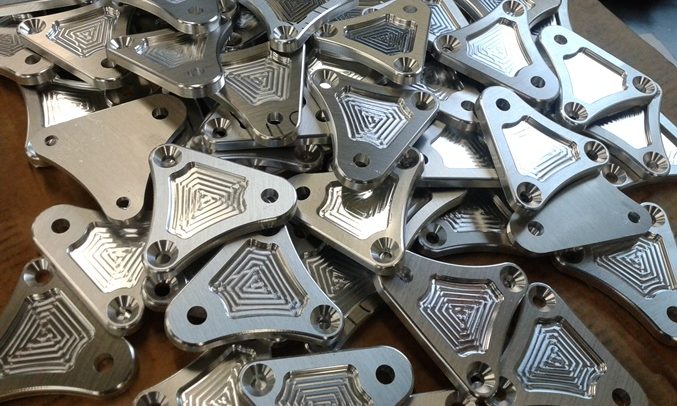 ABOUT US
Engrich Ltd is a family run business managed by Leigh and Warwick Richardson. Started as 'Richardson Engineering' in 1979 by Warwick Richardson, specializing in tool and mold making and precision engineering, renamed in 2012 to 'Engrich precision engineering and design'.

With Leigh's return to the business in 2012 and investment in 2 new machining centers the new company was formed, with a change in focus to align with Leigh's skill set.

Leigh's experience includes:
– Product design, development and CNC machining for Assa Abloy
– Design engineering / CNC prototyping luxury products for Mercator Ltd UK
– Design and project engineering for Triumph Motorcycles, Hinckley UK.

Engrich offers face to face discussion and complete project management, from design through to machining final components. We design, prototype and production manufacture, with a close attention to detail and maintain regular communication with our customers.
SERVICES
DESIGN – CNC MACHINING – PROTOTYPING – PRODUCTION
CNC
CNC Production and prototype component manufacture / low – high volume production machining
Product design – CAD
We're happy to talk through your design ideas. We can then discuss a project plan to bring your ideas into reality. Using Solidworks 3D design we can quickly generate initial concept models for discussion. We also generate complex 3D surface models such as those used in the automotive and packaging fields
CNC machinery
Kira PC-30W – 15,000rpm
Doosan DNM400 II – 12,000rpm
Send us your file
3D model or sketch (IGES, STL, Step or Parasolid files) for CNC machining
Materials
Product prototyping and production:
Aluminium, stainless steel, brass, carbon steel and plastics
Tool room services
Precision machining:
EDM – spark erosion
Milling and turning
Grinding – surface and cylindrical
Other
CNC engraving services – logo's and text
Upper Hutt engineering firm Engrich Ltd takes tinkering in the garden shed to a new level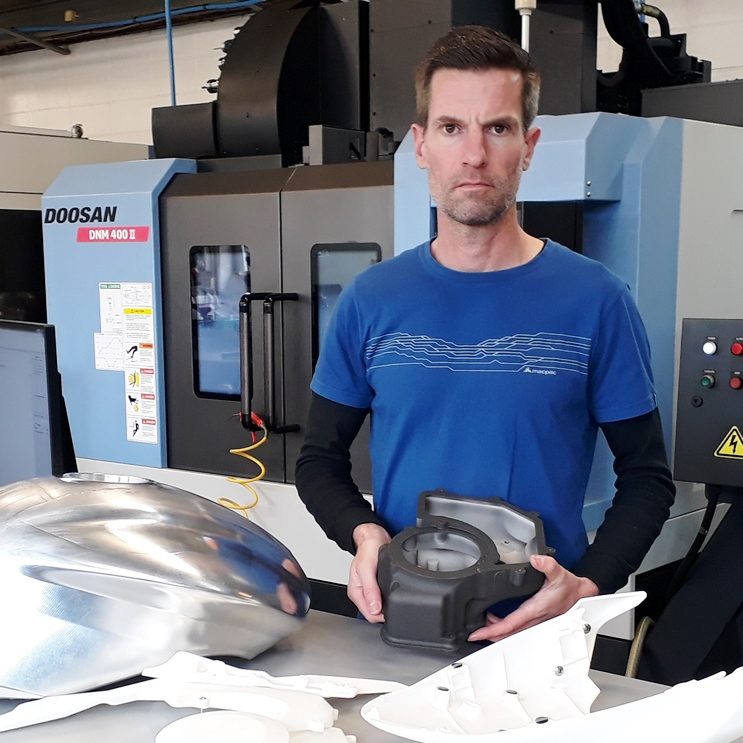 The god in the machine
Callaghan Innovation
Callaghan Innovation
Over a period of nearly 40 years I have made use of the services of Warwick Richardson and his colleagues for toolmaking, die-making and precision engineering. In all this time I have never lost my sense of awe at the thoroughness of this team. I started work in a tool-room (before becoming a professional mechanical engineer) and therefore have knowledge of the techniques of machining and so on, but these guys actually think deeply about the job and the "traps" that might be inherent in it even before the first cut. If you have a job that needs precision or quality, or input from experienced people, then I thoroughly recommend that you contact them.
Stuart Reid, BE, NZCE (Mech)
Managing Director, Spitfire Revolution
Straight Off The Printer –
The Motorbike
with 3D Printed Parts
Sunday Innovate series
TVNZ
Sunday Innovate Series
ENGRICH MOTORCYCLE
The 'Engrich ART' motorcycle was created to showcase the very finest of precision engineering and design. The only fully balanced large capacity 360° parallel twin in the world utilising a reciprocating tungsten balance system.

With over 200 beautifully crafted CNC machined components and sand cast engine cases, the Engrich ART is one of the finest luxury motorcycles created.
www.engrichmotorcycle.nz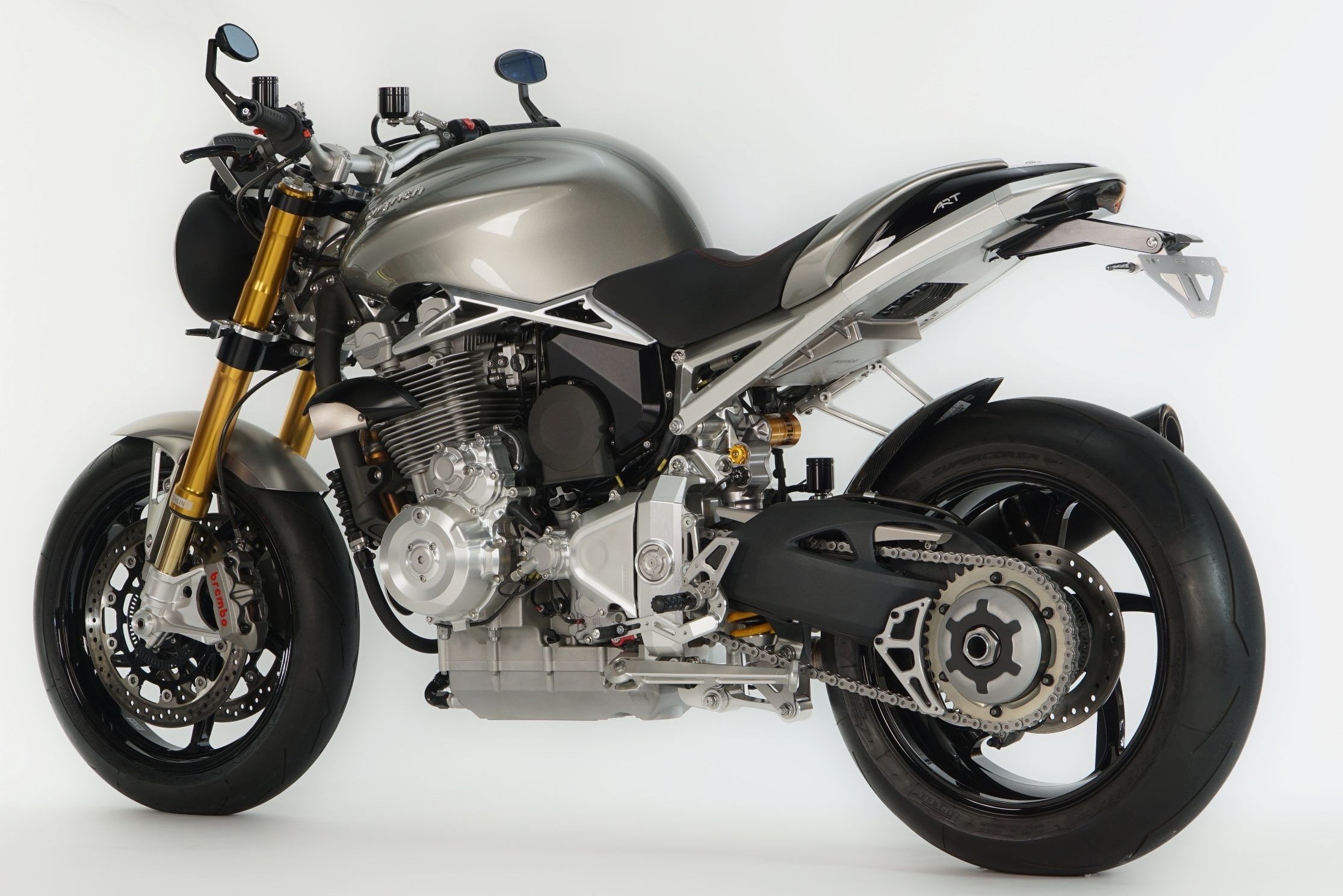 CRAFTED WITH PASSION AND DEDICATION
CONTACT
12 Nicolaus Street
Upper Hutt, 5018
Wellington
New Zealand

Phone +64 4 528 6147

contact@engrich.co.nz